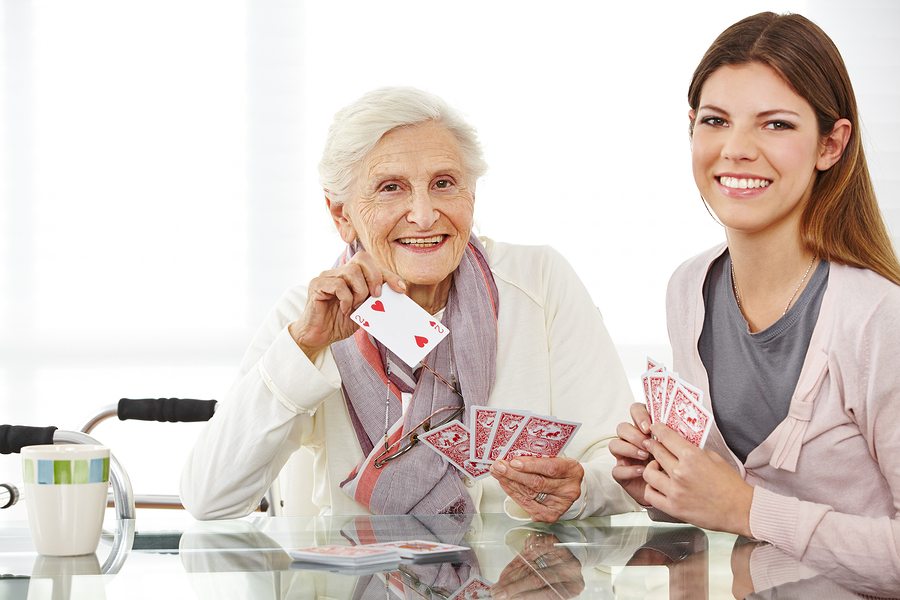 Elderly Care Focus: Mental Stimulation
As a family caregiver you will need to make a wide variety of important decisions for your senior parent as they age in place. One of the most impactful is whether you should start home care for them. Having an in-home senior care services provider as an important element of your care routine with them can make a tremendous difference in their health and well-being, and in their quality of life throughout their later years. The highly customized nature of the care provided by one of these professionals means that your parent will have access to the specific type of care and personalized services that are right for them and their needs. For those who are dealing with cognitive functioning decline or who feel that they are at risk for such decline, a service that could be particularly beneficial is mental stimulation.
Mental stimulation is about keeping the brain active and engaged, which encourages it to stay sharp and responsive. The brain operates much like the muscles in the body. If it is not activated and utilized regularly, it begins to weaken and will not be able to function as effectively. This means that if your parent does not utilize their brain regularly, they are much higher risk of cognitive functioning decline including memory loss, slowed reaction time, difficulty making decisions, and diminished judgement. Regularly stimulating your parent's mind through a variety of activities and methods is a way that an elderly care provider can help them to maintain a stronger, sharper mind, ward off decline, and encourage better health and well-being as they age.
This mental stimulation can be anything from playing games and using focused stimulation techniques such as flash cards, to enjoying active conversations, to learning new things together. This will not only be beneficial for your parent's mind, but it will so be fun and engaging for a boost in their quality of life.
Elderly care can be a wonderful way to help your parent enjoy the highest quality of life they can throughout their later years. An elderly home care services provider can be with your parent on the schedule that is customized not only addressed to their needs but also to the level of care that you provide to them on a regular basis. This means that they have consistent access to care, support, and assistance that is personalized specifically to them, their individual needs, beliefs, opinions, and goals.  Through these highly personalized services, the elderly care provider can help your parent to maintain better health and well-being, keep their mind active, and encourage as much independence as possible. Not only will this help them to live a more fulfilling and beneficial lifestyle, but it will also help to ease your stress and allow you to focus on other elements of your life.
If you or an aging loved one are considering hiring elderly care in Monroe, NJ or the surrounding areas, please call Independence Home Care today at 609-208-1111 for more information
Elderly care in Monroe NJ