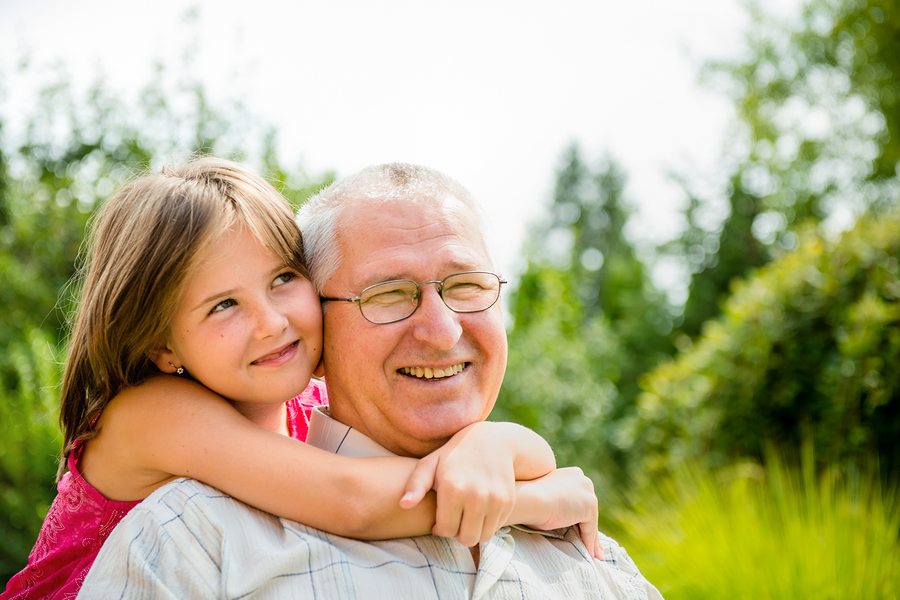 Fun Activities for Seniors to do With Grandkids This Summer
Senior Care in Plainsboro NJ
When school is out for summer, many seniors will have the opportunity to spend some quality time with their grandchildren.  For seniors this time spent with grandchildren can be fun, rewarding,
and joyful.  To help your senior loved one to create wonderful memories with their grandchildren this summer, why not plan some easy and fun activities for them to do together?  You would be surprised at how much fun your loved one and their grandchildren can have without ever even leaving the backyard.  Read on for a great list of activities that both seniors and children will love.
Sidewalk Chalk
This is a great activity that can be done right from home.  Children will love getting creative and drawing and writing on the driveway and/or sidewalk.  Seniors will be able to enjoy their grandchildren's art until the next rain!  In addition, children can draw a hopscotch or four square game on the driveway to add to the fun.
Gardening
If your senior loved one loves to garden, then they will probably be excited to share their interest with their grandchildren.  Children will enjoy learning about how different fruits and vegetables grow and will be excited to taste the foods grown in the garden.  Children can also be big helpers in the garden as they can help with weeding and watering.
Bubbles
Younger children will love blowing and popping bubbles outdoors.  Making bubble liquid is simple to do at home.  Just combine 6 cups of water with 1 cup of dish soap and 1/4 cup of corn syrup.  Your loved one and their grandchildren can use store-bought "bubble wands" or experiment with household items to see what kinds of bubbles they can create.  Some items to try include slotted spoons, potato mashers, mesh strainers, and more.
Jump Rope
Jumping rope is a great outdoor activity for kids and it is a great cardio exercise for adults. Seniors and their grandchildren can jump rope together and challenge each other to do different tricks.  This is a great way for both seniors and their grandchildren to get some great physical exercise in!
Backyard Games
Backyard games such as badminton, croquet, and bocce are great games for seniors to teach their grandchildren who may have never heard of them in today's world of tablets and video games.  These games are fun, relaxing, and a great way to get some exercise.
If you or an aging loved one are considering hiring 

senior care in Plainsboro, NJ

or the surrounding areas, please call Independence Home Care today at 609-208-1111 for more information.
Senior Care in Plainsboro NJ