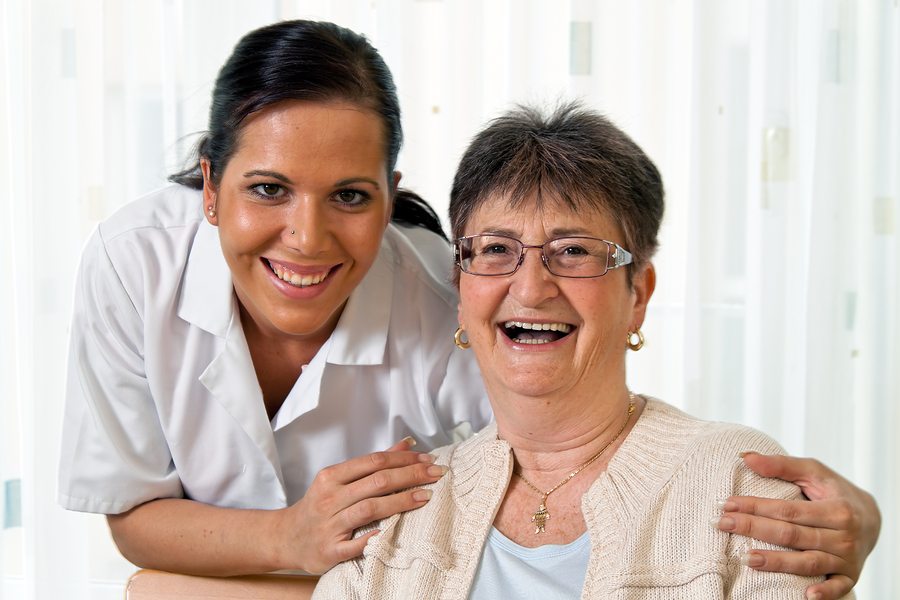 Home Care for Temporary Needs
Home Care in Allentown NJ
Hiring a home care provider is the senior care arrangement of choice for many family caregivers looking for a reliable way to ensure their aging loved ones get the care, assistance, and support they
need. Many seniors receive care for several hours every day, while others receive care from their in home health care services provider a couple of times a week.
This does not mean, however, that home care is only appropriate for long-term care situations. If your elderly loved one has recently suffered a serious injury, an extended illness, or a hospitalization, a home care provider can play a valuable role in helping him get through his recovery period successfully. A temporary in home health care services provider can step in during this time to help your aging loved one handle his needs after transitioning back into his home so he can adapt back into his previous lifestyle as much as possible.
Some of the benefits of home care for temporary needs include:
• Follow doctor's orders. When your aging loved one was in the hospital or under direct supervision of a medical team, he received all of his care and assistance on a specific schedule and did not have to think of anything himself. After discharge, however, he is suddenly responsible for all of his care and must follow all of the doctor's instructions himself. This can be overwhelming and confusing, particularly for seniors coping with cognitive issues. A temporary home care provider can help your parent understand the doctor's guidelines and provide reminders and assistance for compliance;
• Rest and recovery. Whether your parent is recovering from an illness or an injury, it is important that he gets the proper amount of rest and relaxation during his recovery period. Rest gives the body the opportunity to heal, while excess exertion can thwart these healing efforts and even worsen problems. Having an in home health care services provider in the home can prevent your parent from pushing himself too hard and enforce rest guidelines so that he can recover successfully;
• Adapting to new challenges. While you hope that your aging parents are able to recover completely from their injury or illness, there is a possibility that even after he recovers he will have new limitations and challenges to contend with in his day-to-day life. Mobility challenges, dietary changes, and other issues can be difficult for your parent to get used to, but having a care provider in the home can make this transition smoother and less stressful. By helping your parent understand these new limitations and offering guidance on how to manage them, the home care provider can help your senior feel more in control of his life after his recovery.
If your parent has been dealing with an injury or illness that will require an extended recovery period, get in touch with the elder care agency to discuss hiring a temporary home care provider to help him through his needs. The flexibility of this type of care arrangement means that if you feel your parents would benefit from a longer care relationship, you can extend the arrangement and adjust the amount of care as you see fit.
If you or an aging loved one are considering hiring home care services in Allentown, NJ or the surrounding areas, please call Independence Home Care today at 609-208-1111 for more information.
Home Care in Allentown NJ