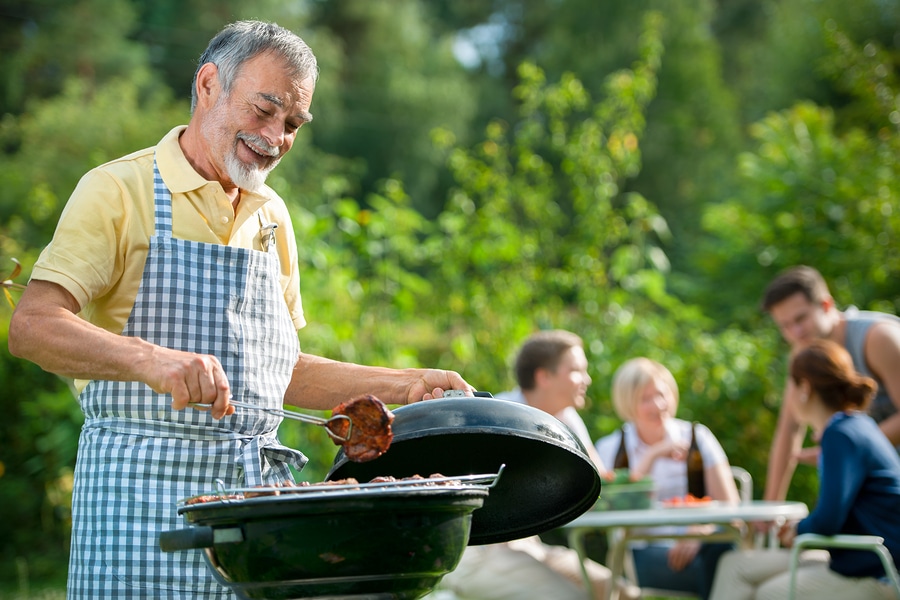 How You and Your Elderly Parent Can Observe National Steakhouse Month
Elder Care in Princeton NJ
If you are a big beef fan, then this holiday is for you. National Steakhouse Month takes place throughout the entire month of June as a way to show appreciation for your favorite steak restaurants.
There are plenty of ways to celebrate this month without having to eat out every day of the month. Pick a few days in June when you and your aging loved one can spend time together to enjoy a good steak and even better conversation.
Have a Barbecue
Elders with mobility issues and chronic illnesses may not be able to drive to a restaurant. Bring the party to your loved one by hosting a family barbecue at their home. Enlist the help of other family members and enjoy a buffet of everyone's favorite beef recipes and steaks. To take the stress off of your loved one who is hosting the event, pitch in to help clean up after the barbecue, leaving some leftovers for them to eat throughout the week. Older adults with physical and mental issues may benefit from the companionship and assistance of elder care aids. These caregivers will help your loved one with all of the daily tasks they are unable to do themselves, as well as acting as a chauffeur and companion.
Go to Their Favorite Steakhouse
If driving is not an issue for your loved one, treat them to a night out at their favorite steakhouse. In fact, why stop at just one restaurant? Throughout the month, you and your elderly parent can visit a few different restaurants and take a much needed break from cooking.
Take a Cooking Class
You and your loved one can brush up on your grilling skills or learn a new way to cook a steak by taking a class. This can also be a valuable way to meet others who share the same love of steaks, while also sharing a cooking tip or two with you. These types of cooking or grilling classes can often be found at a local community education facility or a senior center.
If you are unable to participate in these activities with your loved one due to a hectic work or activity schedule, an elderly care provider will be able to take your place. These professionals are available as an extra set of hands around the house to make your loved one's life easier, from helping with the cooking to household chores. Whether your loved one celebrates this holiday with you, another family member, or an elder care professional, they will be able to celebrate their love of steak with people who care about them.
If you or an aging loved one are considering hiring

elder care in Princeton, NJ

or the surrounding areas, please call Independence Home Care today at 609-208-1111 for more information.
Elder Care in Princeton NJ