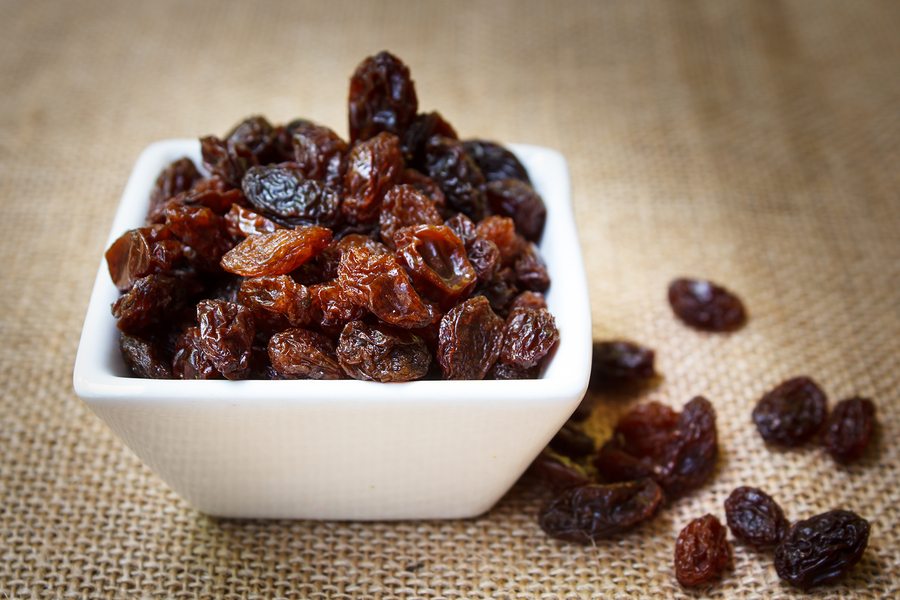 National Raisin Week
Caregiver in East Windsor NJ
You likely remember those tiny boxes red boxes of raisins that you had for snacks when you were young, or that you gave your children when they were little. Now that you are a caregiver, these
sweet little dried fruits can be a valuable tool in your nutritional efforts for your aging parent.
Some of the nutritional benefits of raisins include:
Just one little box of raisins, approximately 90 individual pieces, counts for half a cup of your parent's required fruit servings in a day
Carbohydrates offer the same energy boost and sustaining fuel as sports chews or bars, but without the chemicals and additives
Raisins are a good source of iron, which can be an exceptional benefit for those who do not eat animal products
The potassium in raisins helps to regulate blood pressure and reduce the impact that sodium has on the body
Dietary fiber packed in each little fruit gem helps to promote healthy digestion, a sense of satiety, and reduced cholesterol
Eating raisins daily can help you to keep your aging loved one, and yourself, healthy and active. Try packing them into homemade energy bites for a delicious and satisfying snack that will keep you going through that afternoon slump.
What You Will Need
Raisins
A small bowl
Water
A strainer
1 and 1/2 cups of whey vanilla protein powder
1/3 of a cup plus 1 tablespoon of unsweetened almond milk
1/3 of a cup plus 1 tablespoon of smooth peanut butter
1 and 1/2 cups of quick oats
3 tablespoons of semi-sweet chocolate chips
3 tablespoons of honey
About 20 drops of Stevia to taste
A large bowl
A mixing spoon
A stand mixer with a dough hook attachment
An 8 by 8 inch square pan
Plastic wrap
What to Do
In a small bowl, place all of the fruit you wish to add to the bars
Add enough water to cover them (you can also use fruit juice or liquor to add a specific flavor)
Allow to steep in the bowl for 15 minutes
Strain the fruit and discard the water
In the large bowl, place the oats, peanut butter, chocolate chips, honey and stevia
Stir the ingredients together until well combined
Add the contents to the bowl of the stand mixer with the dough hook attachment and mix until a dough forms
As the dough hook begins moving, slowly add the milk to the bowl
Spray the square pan with the cooking oil
Empty the contents of the mixing bowl onto the pan
Cover the dough with plastic wrap
Use your hands and flatten the dough down evenly, creating a rough rectangle
Place the pan in the refrigerator
Allow to stay in the refrigerator for a half an hour to firm up
Remove from the refrigerator and discard the plastic wrap
Use a sharp knife to cut 12 bars out of the bars
Place each bar in a small zip tie bag for individual use
Store bars in the refrigerator or freezer (if using the freezer, allow to thaw for 10 minutes before eating)
Bars can be stored for up to a week
If you or an aging loved one are considering hiring 

caregiver services in East Windsor, NJ

or the surrounding areas, please call Independence Home Care today at 609-208-1111 for more information.
Source:  http://healthyeating.sfgate.com/benefits-eating-raisins-day-5982.html
Caregiver in East Windsor NJ