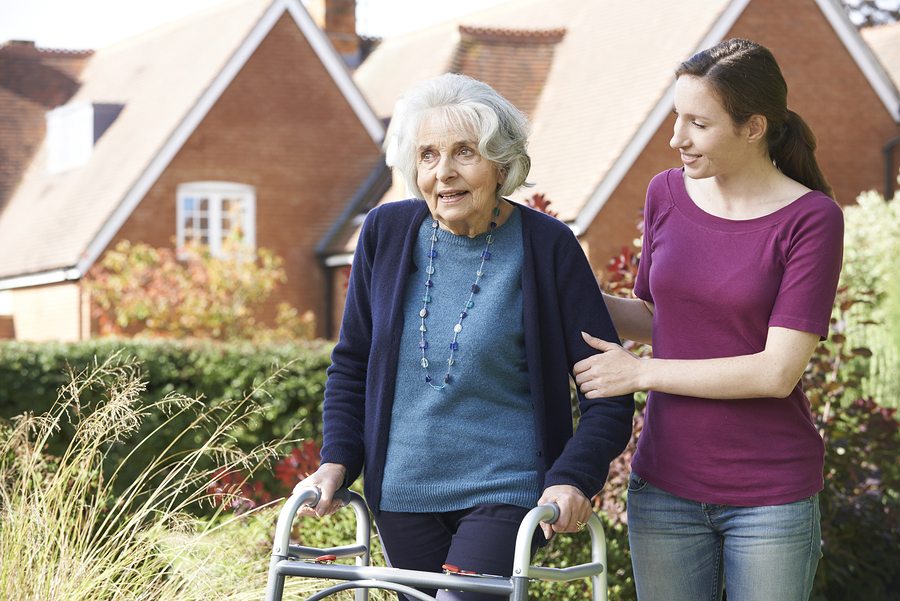 What Do You Know about Home Care Services? Find Out What Services they could Provide for MOM while staying in Her Own Home.
Home Care near Monroe, NJ – She Gets to Decide
In past years, most families assumed that when Grandma wasn't able to look after herself in her own home anymore, she would go to a nursing home. But now that it's your mom you're worried about, times have changed and so have the options. There are choices for care now that are so much more individualized and personalized and they deserve to be explored.
An in-home care provider is a trained and loving caregiver who will come into your mom's home and look after her there. Your mom is able to remain in the familiar and comfortable atmosphere of her own home while she ages. This is a great option when you consider the great shock it is to move someone from the neighborhood and home they have been in for years and put them in a place where there are many other people needing care. The residents at nursing homes share one nurse between many people, so they must wait their turn. They must eat meals at pre-determined times. All this is avoidable with home care.
Just think of the increased independence your mom will enjoy when she has an in-home care service. Maybe she needs a little assistance bathing but still wants to do all her own cooking. She gets to decide! Maybe she wants to have lunch early, at 11:00 because she is an early riser and eats breakfast at 7:00am. She gets to decide!
Just to give you an idea, here are a few more services an in-home caregiver would provide. This list isn't limited to what you see here. If your mom has other needs, just ask the agency. Remember, she gets to decide!
Conversation and Companionship
Talk about current events or past history
Reminisce about things your mom did in her life
Read religious materials if your mom wants to
Play games together
Create some crafts
Participate in hobbies
Assist with entertaining or when family comes to visit
Menus and Meals
Plan meals ahead of time based on dietary considerations
Go out grocery shopping together
Prepare meals and have conversation over the meal if desired
Clean up after eating
Personal Care Tasks
Morning wake-up routine assistance
Help selecting and putting on clothing
Assist in transferring and tucking into bed
Help with bathing or showering
Help with toileting or using the restroom
Miscellaneous
Help with incontinence
Reminders to take medicine
Assistance with mobility
Help the cognitive impaired
Clip coupons for shopping
Check the expiration dates on food
Keep refrigerator cleaned out and use leftovers in a timely fashion
Monitor TV usage; help to encourage other activities
Buy papers, books or magazines
Go to the library to check out or return books
Hiring home care is a good option because it lets your mom retain as much of the decision making as possible and maintains her independence in a dignified way.
If you or an aging loved one are considering hiring home care services near Monroe NJ, or the surrounding areas. Please call Independence Home Care today at (609) 642-4085 for more information .